THE AREZZO ANTIQUES FAIR
WAS BORN ON 2 JUNE 1968
DI AREZZO
AN INCREDIBLE JOURNEY INTO THE PAST
Many years ago, in the full maturity of his professional life, Ivan Bruschi decided to bring an idea that had accompanied him for years to life; an idea that could give a concrete shape to hislove of art and antiques and that of his city. On 2 June 1968, Republic Day, the Antiques Fairwas born. It was the first event of its kind in Italy and after so many years of ceaseless activity between one fair and the next, it is still the largest. After a period of decay in the upper part of the city, partly due to the bombings of the Second World War that saw so many palazzos razed to the ground, the Antiques Fair brought life back to Piazza Grande which in the early 1960s had also been abandoned by its historic Saturday fruit and vegetable market. In conceiving and organising the fair, Arezzo antiques dealer Ivan Bruschi was inspired by the famous open-air markets of Portobello Road in London and the Flea Market in Paris.
Encouraged by the growing success of the Antiques Fair over the next few years, Bruschi also promoted a series of events that drew the attention of the Italian and international public, firmly establishing the Arezzo market as the first in Italy. Step by step, thanks to the tireless enthusiasm and international contacts of its founder, the Fair made its city famous: it was visited by illustrious figures from politics, institutions, show business and culture. Antiques were thus on the way to becoming a solid component of Arezzo's economic activities, bringing new lifeblood to the old foundations of the historic city centre, which were reopened to shops and craftsmen. The legacy of the Antiques Fair left by Ivan Bruschi has been accepted by the Municipality of Arezzo which, by investing energy and resources, continues the city's major event.
LATE 1960S
ATMOSPHERE
Foto Giovanni Tartaglia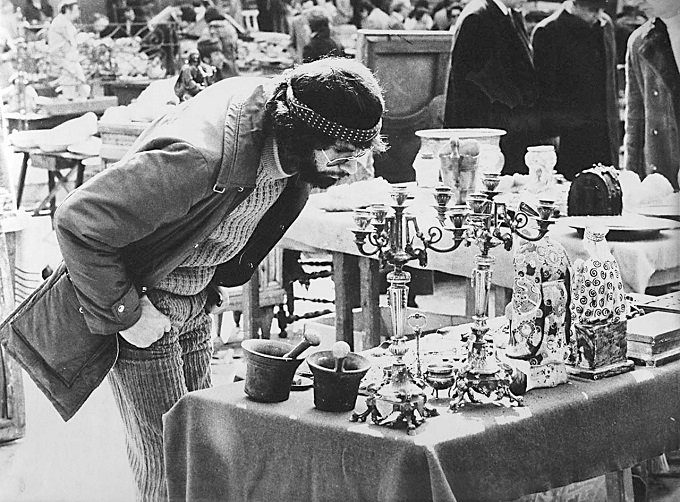 THE FIRST
ANTIQUES FAIRS
Roberto Bidini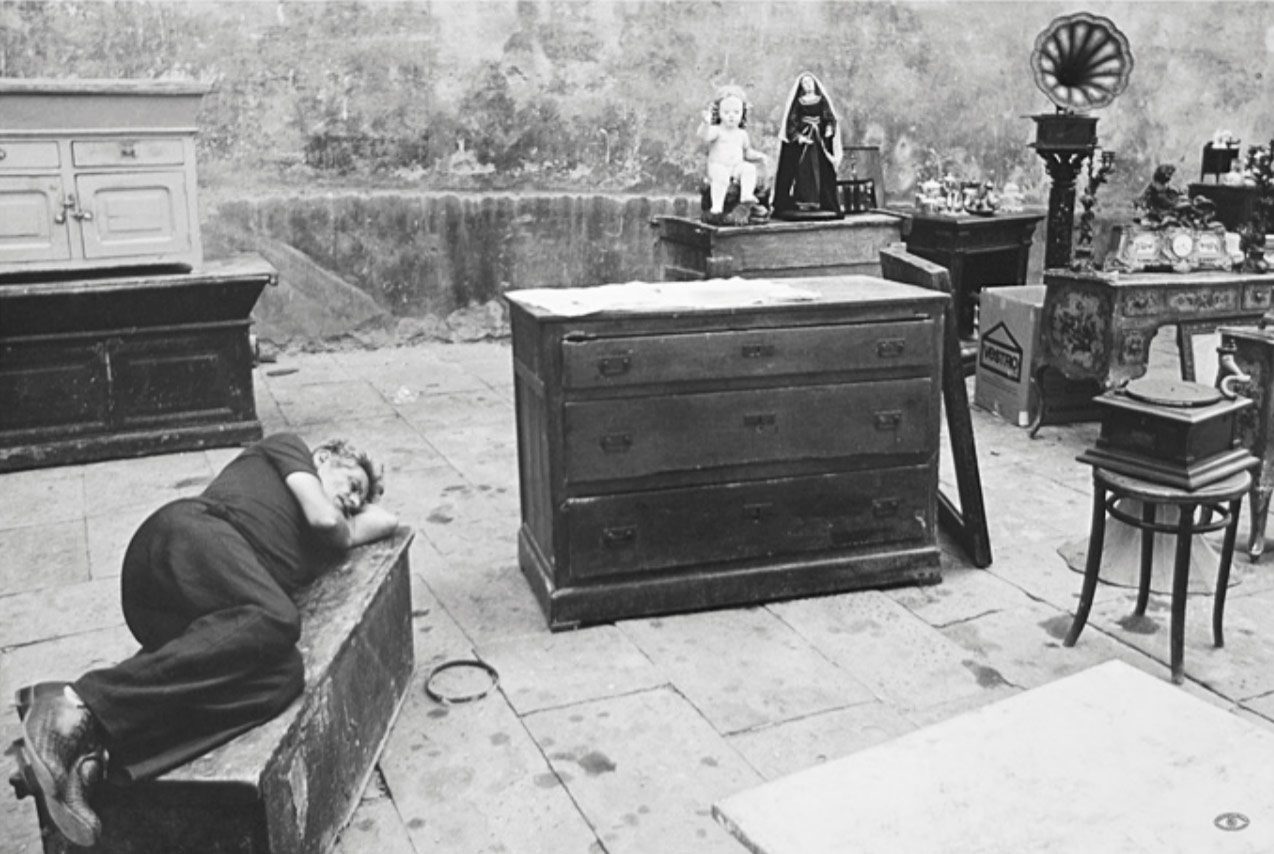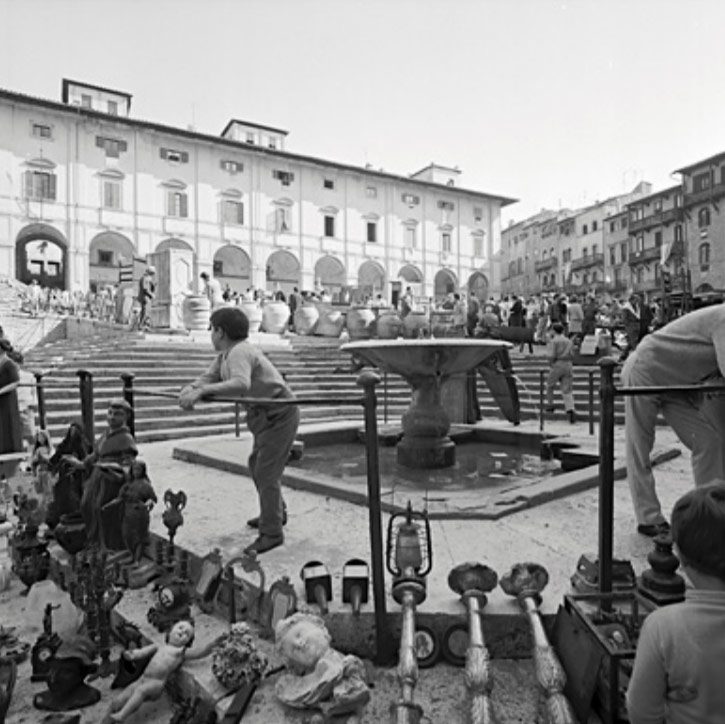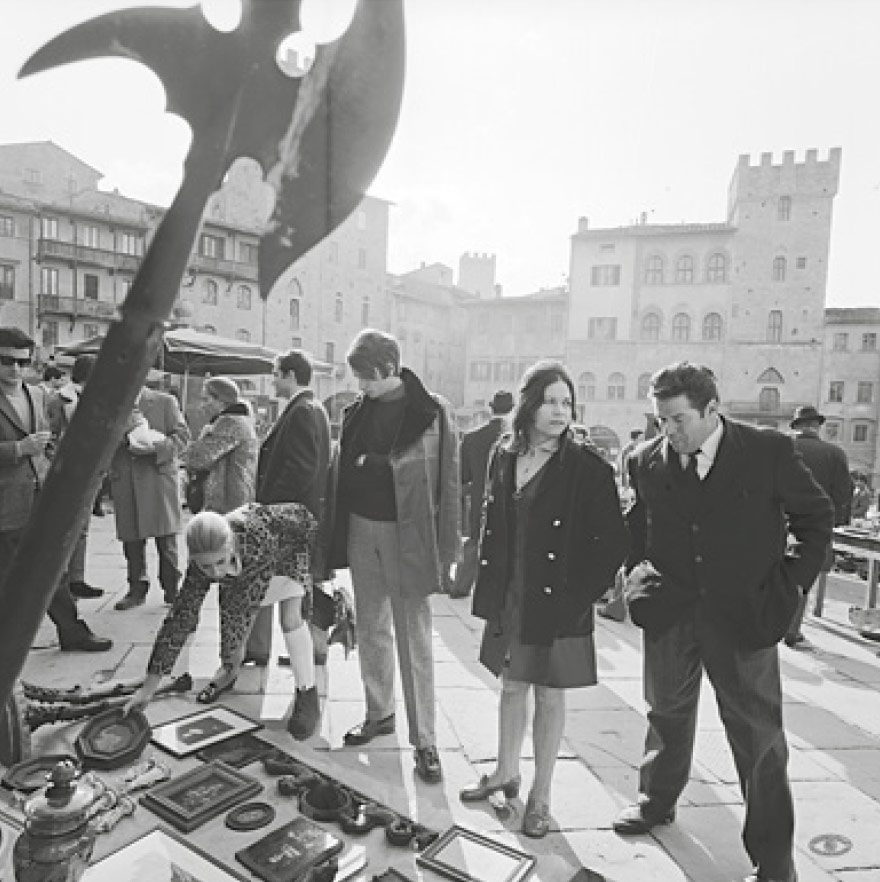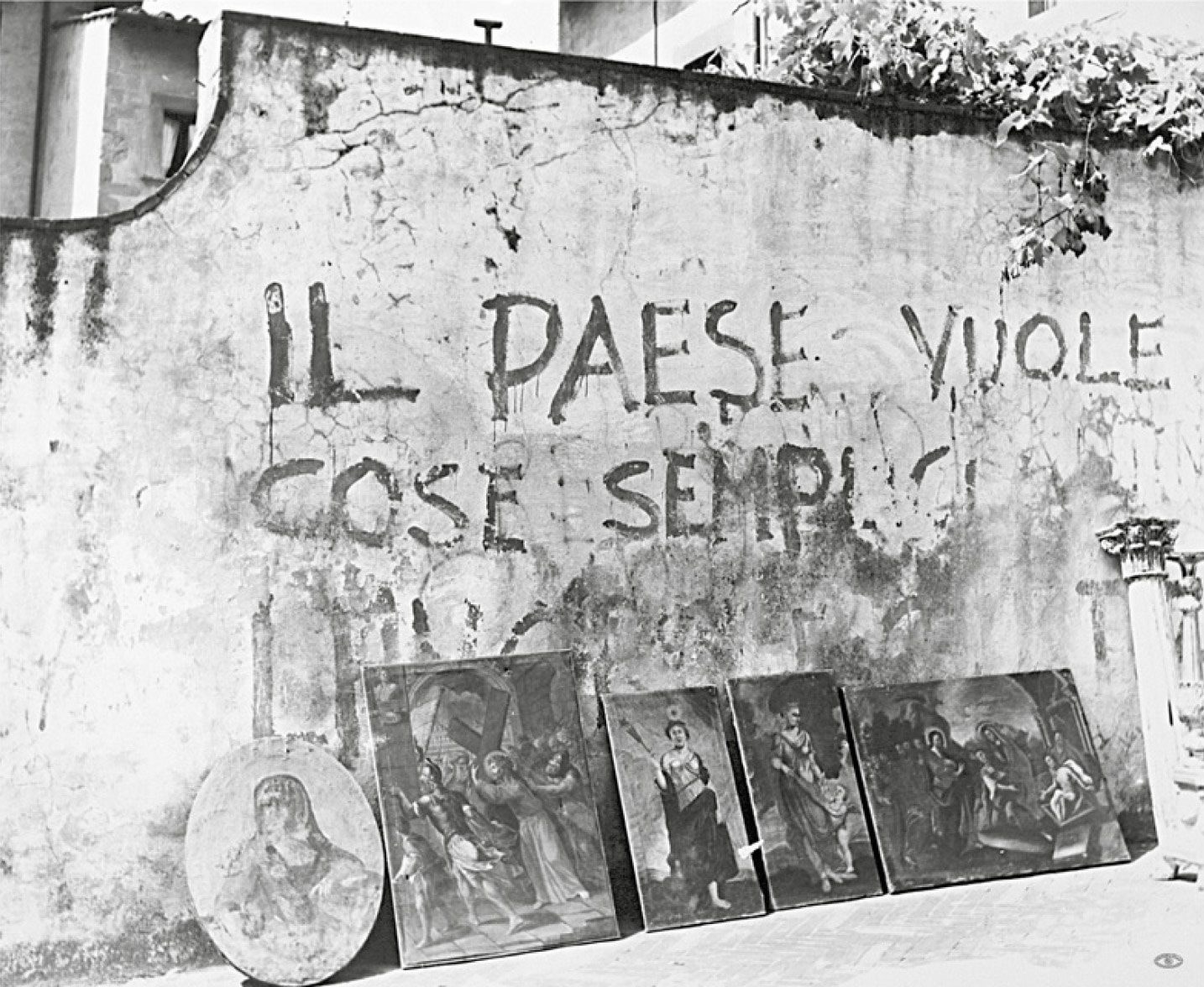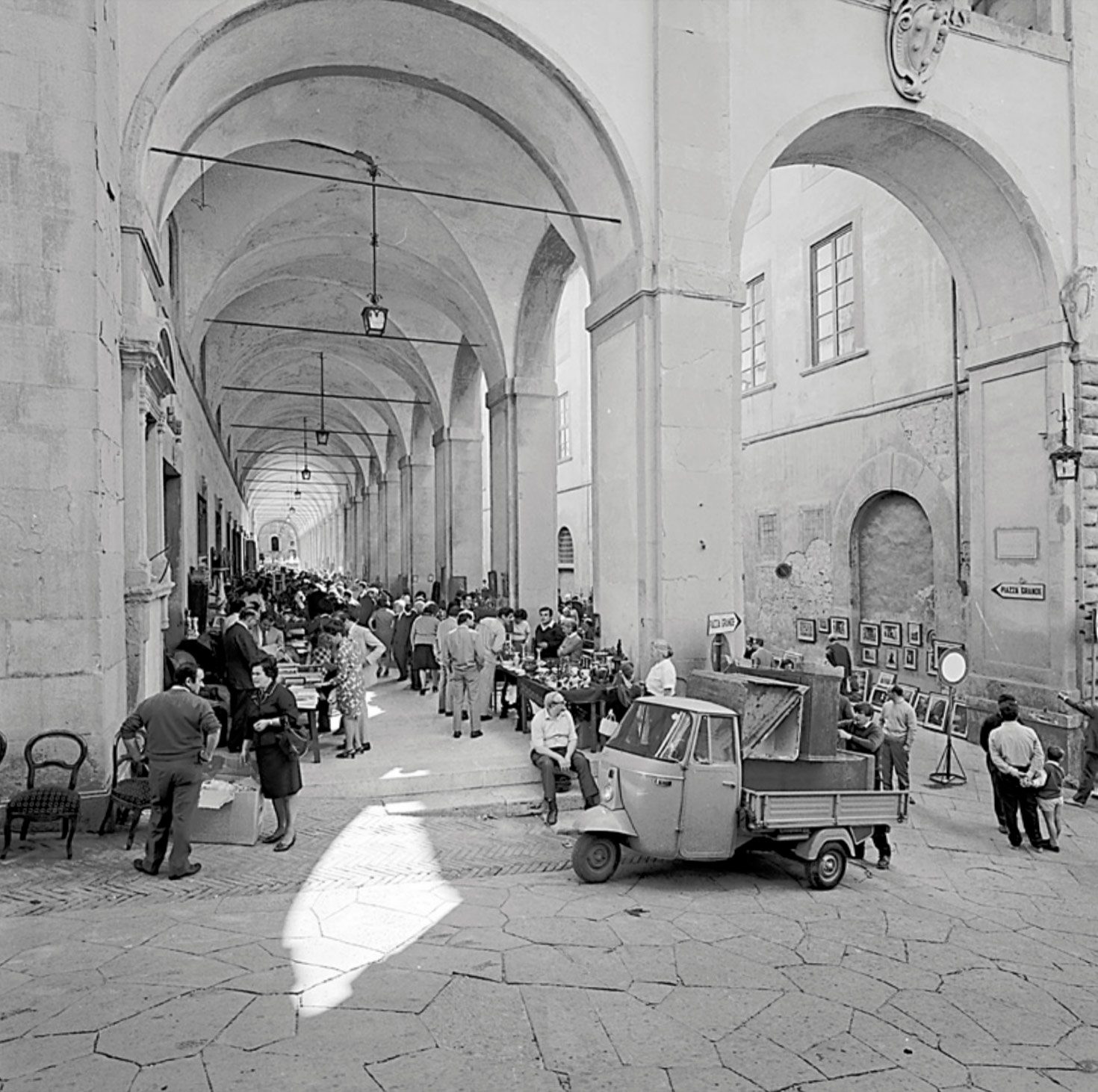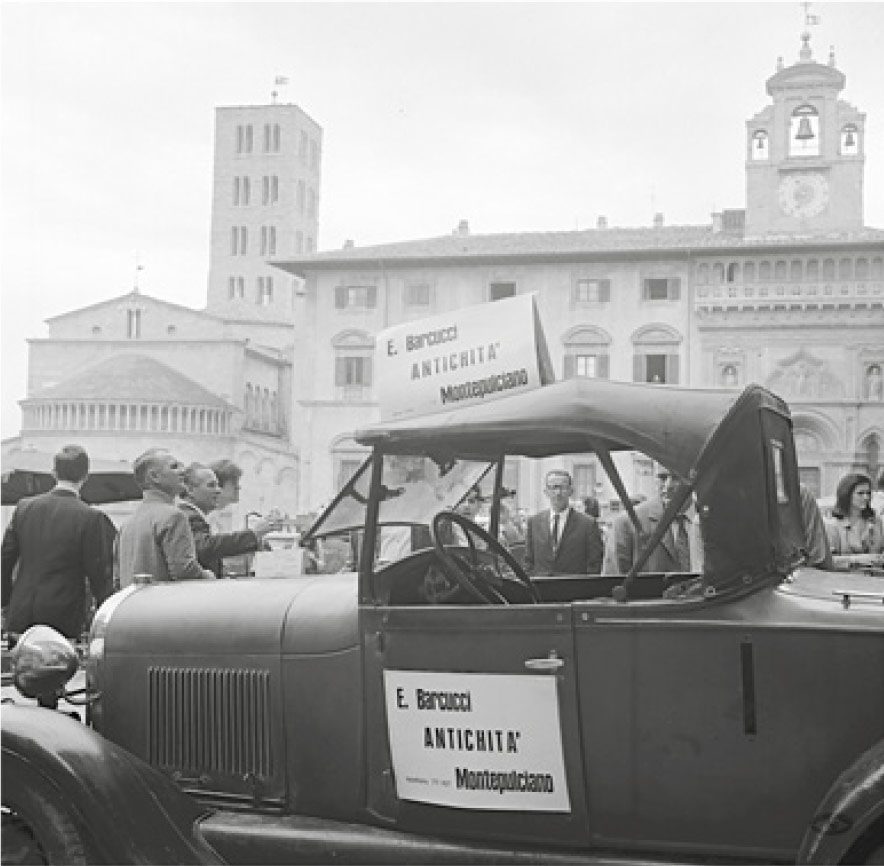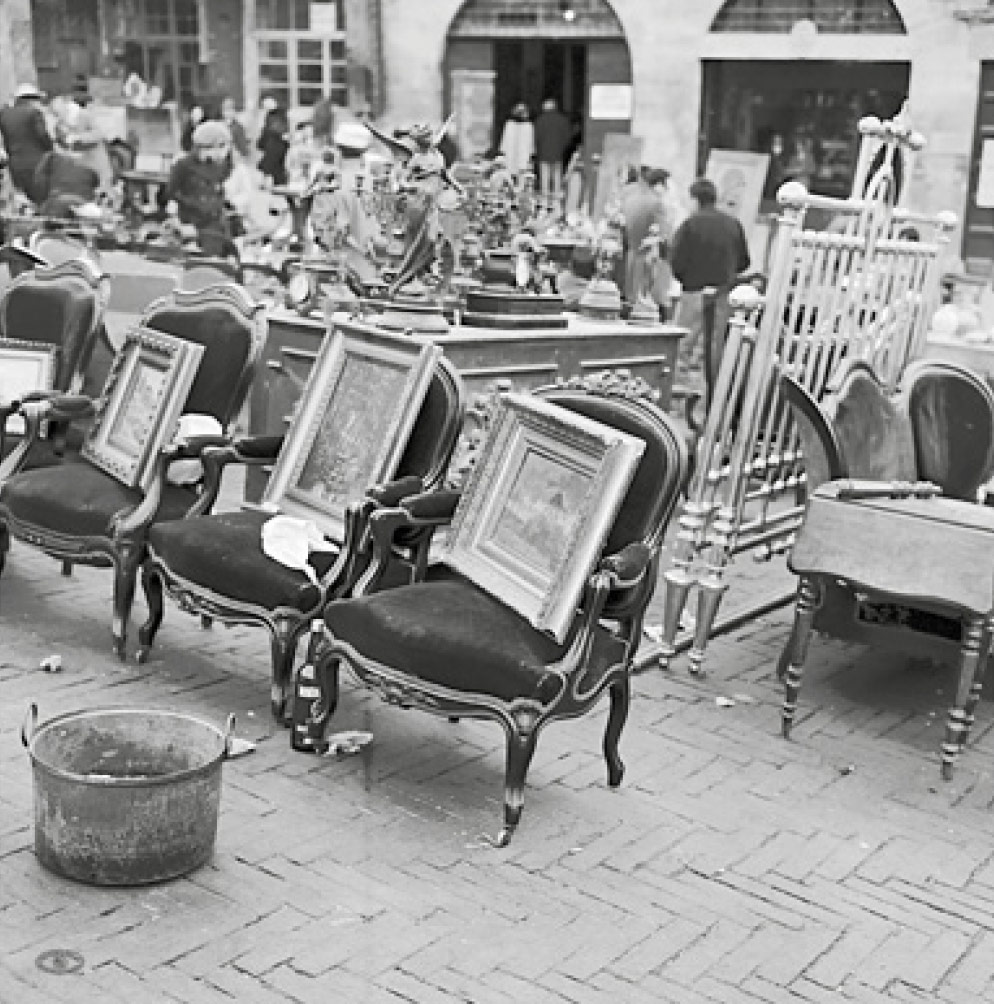 THE FASCINATION
OF EXHIBITING
AT THE FAIR
Elegance, wonder, discovery. Exhibiting at the Arezzo Antiques Fair is an opportunity to become part of an absolutely prestigious reality. A world of enriching relationships and interactions, a special showcase that, every first Sunday of the month and the preceding Saturday, attracts thousands of visitors, connoisseurs and insiders from Italy and abroad. The Antiques Fair, as well as being an ambassador for the treasures of the past, is now a highly contemporary event that is communicated through various channels throughout the country, increasing its reputation as Italy's oldest and largest fair, month after month. Exhibiting at the Arezzo Antiques Fair has never been so glamorous!
LOTS OF NEW AND UNMISSABLE
ITEMS AT THE FAIR.
SUBSCRIBE TO OUR
NEWSLETTER!